We offer the best laptop screen repair shop in Ambur town. We can fix any laptop through all the years that technology has changed. From Sony to Macbooks and Alienware, we get it all.
Nowadays, the biggest drawbacks in modern laptops as part of the lcd screen. Why? Because of careless handles. Likewise
Heavy use
Power Fluctuation
Unknowingly becomes heat
24×7 in on even it's not in use
Unfortunate fall down
Closing Screen while it is in running state
Kids forcibly touch on Screen
Carrying a laptop in a bag while it's in on 'no evaporation.'
Cleaning with water and more reasons.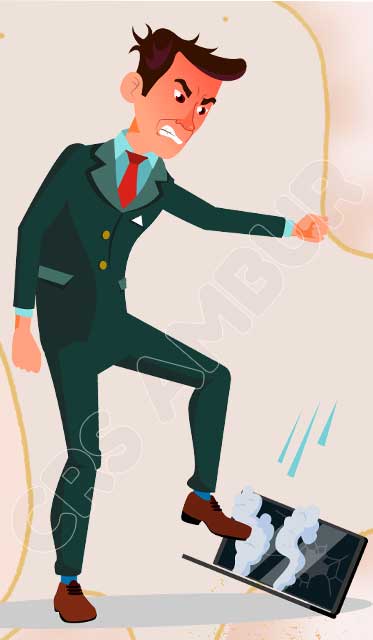 We specialize in laptop screen repairs in both broken screens and cracked laptops. We are able to come to you directly at your home or business. Most repairs are made within two days of receiving the device.
Firstly Laptop Screen Repair service prices may vary depending on the condition of the laptop models, which is determined by visual inspection and laptop warranty check status. Then diagnostic testing "thusly" will start and reports to the owner of laptop that if they have valuable information.
Secondly we start replace the screen once the basis of customers approve to start laptop repairing service. In such cases and such models it tooks upto 2 or 3 working days. IF the same model laptop spares or parts is not available in the Market.
Searching which computer center to go for best laptop screen repair shop in Ambur?
Call us; we have multi types of desktop laptop services and accessories sales in our service center. CRS provides multi-brand professional services with risk-free, fast repair of your laptop screen replacement in an affordable price.
In short we look if any physical damage to the laptop devices. Then we provide memo with configurations and tools we received with customers. In this case it will took more times also we offers 30 days warranty period for the spares as per parts manufacturer.
Find more informative please visit our store locator in ambur or call. Meanwhile check our more websites given below.
Our Laptop Service Center Site
Facebook Page – https://bit.ly/3By1pFa
Twitter Page – https://bit.ly/3hXLGHq
Linkedin Page – https://bit.ly/3kMLug4